Here's just a small sampling of the projects we have going on right now at Golden State Guiding.
golden state guiding // apprenticeship program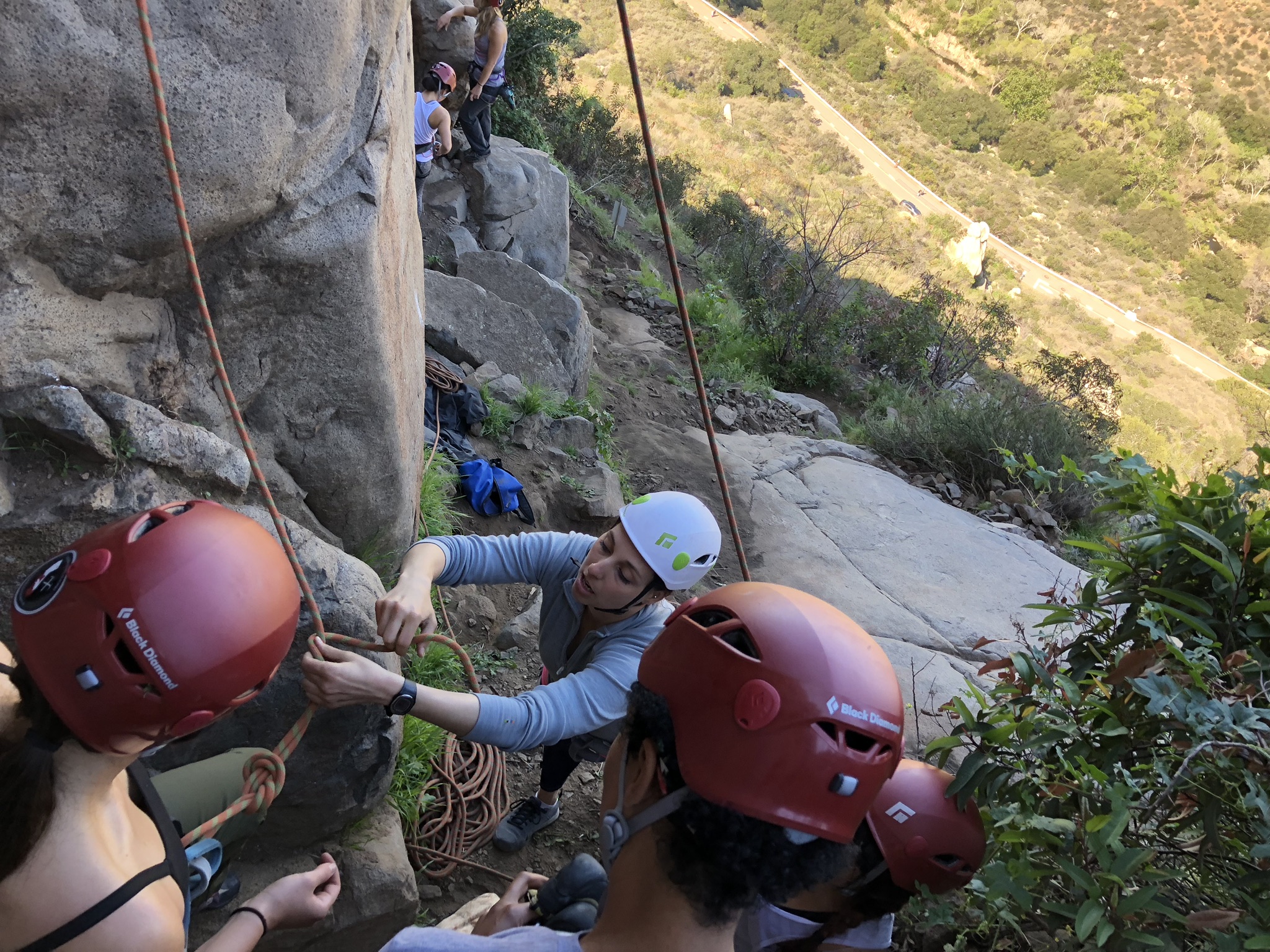 Golden State Guiding Apprentice // Sarah Barille
Ladies Weekend Out // Spring 2018
Education will always be at the forefront of our business, whether with clients in the field or with guides trying to better prepare them for the future. Golden State Guiding is proud to announce our apprenticeship program has officially launched. Continued education is an important ingredient for any guide in any industry. We are constantly trying to better ourselves as guides through continued educational programs to improve upon our systems, risk management skills and overall approach to an inherently high risk activity. Our apprenticeship program is designed to give aspiring guides time in the field with clients under supervision as per the AMGA SOP (Scope of Practice). Aspiring guides must have taken an AMGA Single Pitch Instructor course to be eligible for the apprenticeship program. Space is limited to a maximum of 3 apprentices at any given time of the year. Click here to inquire or learn more about our apprenticeship programs.
Golden State Guiding & Vertical Hold Join Forces
BRIDGING THE GAP FROM GYM TO CRAG WITH Vertical hold
We're dedicated to bridging the gap from gym to crag and supporting our community of up and coming climbers, that's why we've partnered with Vertical Hold Climbing Gym in San Diego. Our G2C (Gym 2 Crag) Program was designed exclusively for Vertical Hold to offer their members an array of technical clinics geared towards preparing them for climbing outdoors. Learn more at verticalhold.com
Golden state guiding & shelta partner up
safe climbing with shelta
If you're like us we're always in the outdoors! Whether it be climbing, backpacking, or just a casual day out on the trail we're constantly under the sun. We've partnered with the premium outdoor hat manufacturer Shelta to provide awareness regarding the harmful UVA/UVB rays our bodies absorb while participating in the activities we love so much. We've implemented an educational program to better inform our clients of these harmful rays and what we can do about them when we're in the field. We've got to admit, there's nothing like these hats in the market! Truly a one of a kind hat perfect for your outdoor needs. Learn more at sheltahats.com and support a sunblocking movement!